The brilliance of Park Hyatt Tokyo's Pastry Boutique never fails to amaze with its selection of special Christmas cakes and holiday treats. Executive pastry chef Julien Perrinet uses his passion for flavor and creativity to find the perfect dynamic between taste and elegance. Inspired by his everyday surroundings in Japan, Perrinet brings for 2022 a touch of curiosity to the holiday season, and once again excites with his blend of seasonal flavors like the roasted chestnut, with sweet and tangy fruits like clémentine marmalade. Each cake is picturesquely designed to resemble something delicate and opulent, making these holiday treats a splendid way to celebrate this festive season.
Order reservations are available from October 1.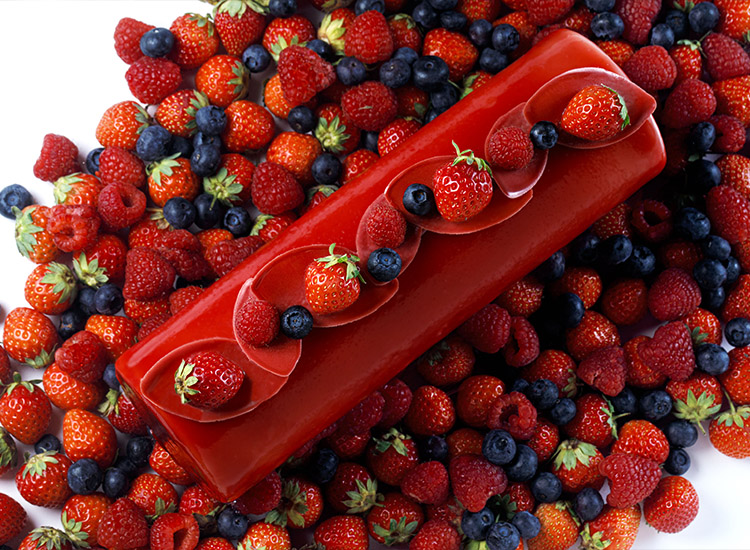 Bûche Maestro
Harmonizing sweet berries with subtle pistachio namelaka cream and a pistachio sponge, this cake cuts away to reveal green and red layers, representing the colors of Christmas Joy.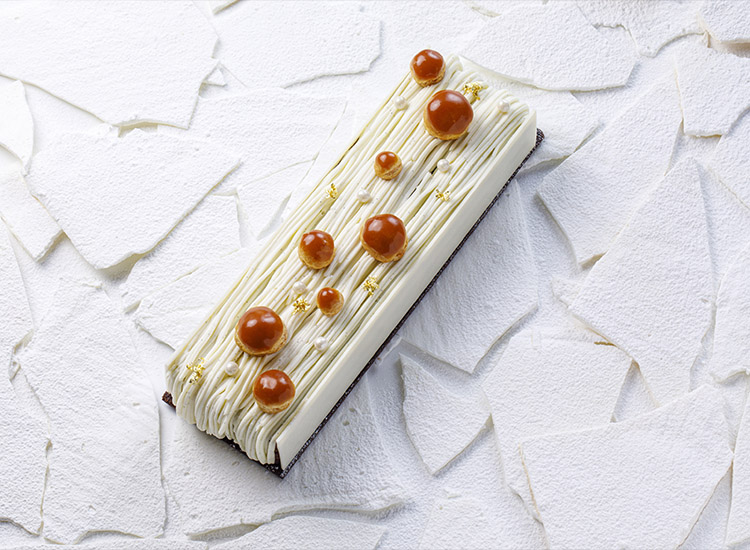 Bûche Saint-Malo
Drawing inspiration from his home region of Brittany, Chef Perrinet pairs gianduja mousse and dark chocolate for the cake's base. Covered in rich vanilla cream and topped with caramel choux that represents the chimneys of snow-covered houses, this delectable harmony of textures will leave one waiting fervently for the dessert course.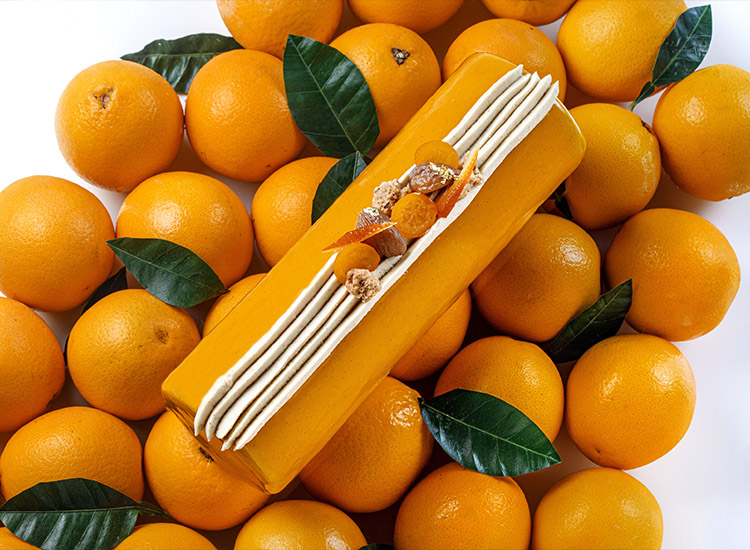 Bûche Corsica
Inspired by the clémentines of Corsica, this dazzling creation pairs Japanese chestnut cream with a refined clémentine marmalade. Perfect for those who want to bring a splash of color to their Christmas spread, the cake is adorned with orange peel to represent classic festive ornaments.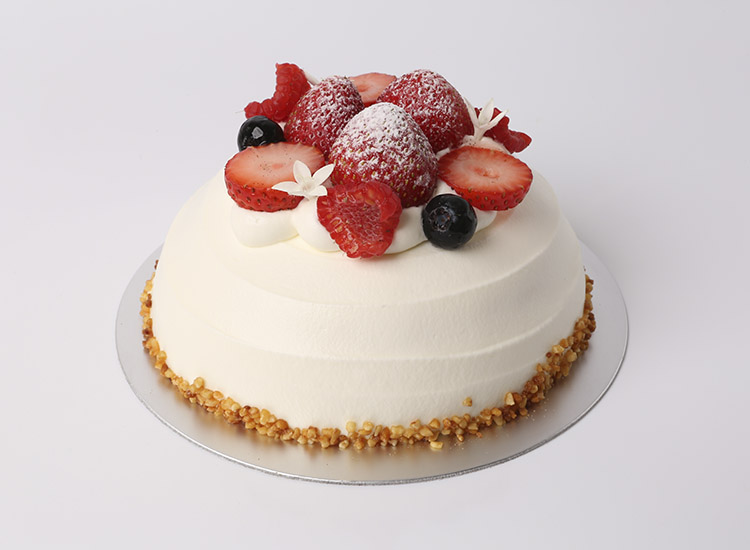 Winter Strawberry Shortcake
An exquisite classic, this strawberry-topped shortcake is a showstopper amongst the Christmas decorations. The balance of fluffy sponge and thick cream creates a delicious blend of traditional and fresh flavors.
There is also a range of holiday treats available to order, from assorted flavors of stollen to festive homemade cookies, there is something for everybody to enjoy for dessert this Christmas season, and these treats are the perfect ornaments to adorn your Christmas table.
Reservations from October 1.
Pickup available Friday, December 16 until Sunday, December 25, 2022.
More information about Pastry Boutique's Christmas selection is available here:
restaurants.tokyo.park.hyatt.co.jp/en/